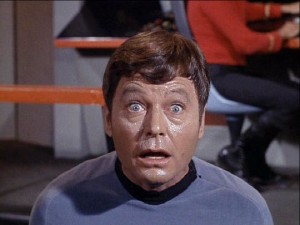 Got a job.
Thanks to The Prof, he'd been out Asilomar way to Hometek, seems Tom Long of Hometek needs a hand.
I drove out and volunteered.
Accepted.
Start Tuesday, 0700.
The Prof came by later after his kick-ass Bikram class, wanted to know how the land lay, maybe I'd like to travel downtown, see the boats about to be rowed from here to Hawaii.
No.
Had grape stakes and raisin trays to wash.
Which I did.   Where to stash the trays?  Dunno.  Put the stakes on the north (west) 40 rack.
Just as I'm firming up one of the trays arrives The Prof with delicious insight on Mr. Tom Long.  Must Reset.  I'm 19.  First job.
WORKDAY 1 –
Naturally, I sleep like on Death Row.  What will I be told to do?  Dig Ditch?  Shift a lumber pile?  Climb scaffolding without a net?  Will I even wake up in time to make the 0700 hour kickoff in Asilomar?
No worries on that score – awake and checking the clock every other minute, seems like.  And I don't have to.  Dawn this time of year sneaks gray about 0500 and that gives me another hour to lay there worrying about whether I'll nod off and not wake.
I'm 15 minute early, which is my métier, and chat up Don of the Golden Hammer, one of the other supercabinetmakers here off 17 Mile
Drive where I drive home the fact that he didn't hire me, but Tom Long did.
0700 hours – instead of wood shifting or a broom, I'm immediately put on a production job: align, glue and nail to solid core doors trim intended to make the door like raised panel.
The careful part is aligning the frames – already built – to a four inch offset from the top of the door, and 3 7/8" from the sides.  The physically difficult part was shifting the doors inside their frames out to the pallet in front of the shop.
A shop I must add is one of the more tidy and organized of any of the commercial arena's I've seen in the last month.
There are six 2' 6" wide and two 2' 8" wide doors, singles already hung in a frame.  The double pair of double doors are more physically challenging as they must come out of the frame to have the fake raised panel nailed on, and then back in.
Too many moving parts, I cannot do it alone.  Usually, Tom's Finish Carpenter Jim is in the shop, and will, in future be my immediate superior, but he's off in Washington seeing to his father's obsequies, and so I must move on to the afternoon tasks, and wait for Tom – who is in and out looking over his other four jobs – to help me assemble the doors with frames.
The afternoon work is to rough cut and plane down some cedar which will form the rails and stiles for a massive double gate: about 90" tall and 60" wide.
My cuts on the Jet table saw (best one I've ever used) were not found sufficiently plumb – but it wasn't my fault – the planks of cedar were bowed.  I put the bow side to the fence just like I'd learned, but Tom wasn't satisfied with the result.
Result: we fire up his CNC robot and shave them down to flat.  The UI, while still mysterious to me, doesn't look that complicated, in fact, Tom manually set the zero point by jogging the cutting bit to a spot on the cedar, then reset the XYZ to 0.000.  Then invoked a cut pattern for each coordinate by simply putting in the desired numbers in inch decimals.  I aspire to run the thing.
Day's end: I'm tired physically, but not bent or beat.  Yet psychologically, I'm ready to run a marathon.  Think about all those days when you've dragged your ass home from the job and oozed into a chair, unable to wipe the turgid mucous from your nose you're so mentally exhausted.  Not me, not today.
I'm juiced looking forward to getting back there tomorrow and making some tenons and mortisii.
And I will, I wasn't fired.
WORKDAY 2 – ( 6 11 )
This morning's exercise was to properly size the stiles and rails for the Hayward Gate – a double gate about 90″ tall by about 4' wide, then cut the tenons to the rails.
The boss man was off somewhere so I had to make it up myself.  After half a dozen test cuts, finally arrived at the desired shoulder to shoulder distance of 14 7/8"  From here I went to the bandsaw to lop off the short side cheeks.  Since the boss man was still absent and could not provide guidance, I went back to the table saw, put a tall fence to the mitre gauge and made a test cut on the long side cheeks.  Not so good.
Just then Tom returns and wondered why I had strayed at all from the wondrous table saw.  He added a tall fence to the adjustable fence, snuck up on the cheeks and ripped a test tenon.  Then it was up to me.
Tom uses this method to size up and mark the position of the mortisii.  We place the rails in position and clamp, then mark the locations for the mortisii.  Thence to the Jet Mortising Machine where the two short and one long mortisii (5/8" wide by 2 1/8" deep are drilled.  Fun in a monotonous way.
Lunch, then more mortising.
Meanwhile, Tom is using his CNC to cut the two top curved rails.  For hours.  It's a job that could have been done in 20 minutes at the band saw.  I say nothing.
Once these top rails are ready, he's still not done at the CNC.  Now he mills from plywood the curved shape the top of the two gates is intended to have.  This ply template, applied to the inside and outside lengths of the inside and outside stiles tells us where the top rail mortisii ought be.  Me: more mortising.
That was pretty much it.
Tomorrow – if tomorrow there be – we split cedar fence planks (split them to glue them back together because the planks are warped), put tongue and groove to them, and re-glue them to form the panels that will fit in kerfs of the rails and stiles.  And make trim.  I hope.
WORKDAY 3 –
Today, thrill to the saga of lumber planing, chop sawing to lengths, jointing the edges and shaping kerfs.  Turns out Tom ixnays tongue and groove and we go for kerf and spline.
I know, I know.  Boring.  Except not for me, and particularly when you see what all this labor is directed towards: a handsome double gate, all in cedar, which has a delightful aroma.
Watched the set-up and use of the shaper to form an elaborate profile intended to be the trim around the panels inset into the gate frame.  Can only but wonder at how Tom will form the precise profile, but curved to match the subtle shape of the top arch…
WORKHALFDAY 4 –
But not because I was sacked.
After planing down some cedar planks that will form the frames for the gates we've been building all this week, I get to sand and then fit the panels glued up yesterday into the gate frame.  It's the seventh most fun a guy like me can have with his pants on.
First it's square the panel (there are four about 18" square, and two 36" x 18") on one corner, then size it to the end width of 15 7/8"
Jesus, English units.  Fractions.  So primitive as compared with metric, but Mr. Long is a creature of his environment and expectation.
Second it's make a story stick for height 1/16" shy of the clearance inside the kerfs of the gate frame.
Third, cut both sides of the panel a nearly equivalent amount so as to balance the width of the individual cedar planks on either side.  Even though all of this will be painted, PAINTED! it's just good form to do so to pretend that it will be seen.
Mr. Long has a daughter graduating from Cal Poly SLO this day, and so he must be off.
"I don't think you're ready to glue these up, but I want you to dry fit them and clamp them so we'll be ready to glue them up Monday morning."
Nowhere in that statement is an explicit – You've still got a job and I want you to show up here Monday at 0700 – but any reasonable person would extrapolate from this implicit  remark an explicit intent.
And so do I.
It's 1130 when I've dry fit and clamped the gates and swept up.
Around Asilomar and to Slob Hill Market.  I feel like Ten Dollars.  It's a real Friday.  I've had work.  I have a real weekend ahead.
And thanks to his afternoon off (with no pay) I can get some shellac on a pair of raisin trays I have promised Wilder.  And so I do.
SATURDAY –
A real Saturday off after a real (nearly) week at a job.
T'was to be languorous, but The Prof showed up with a down payment on his porch rocker and so I had to bustle.
He's given me a page out of a catalog showing a dark wood, low-slung, canted back rocker.  I proposed using barrel staves as the rockers and this proposal met with approval.
As this is only my third chair and my first rocker, I of course undertook to form a prototype.  Probably there are readily available formulas for seat height, rake angle of the back and rocker position.  If so, send URL.
But rather than waiting for the 0.002 seconds it would take Google to find such info, grab some redwood grape stakes and formed the parts for the two sides of the chair.  Something of an A shape with a flattened summit.
How to rake the seat back at 15 degrees is currently an unknown known.  Whether mortise and tenon ought figure into the construction is currently undergoing review by our Slack Committee.  And will JohnsonArts slavishly devote itself to an exact reproduction of the picture in the catalog are subjects for future Midnight Study Halls.
SDAY –
After a provisioning run, it was run down the skimmerhandle to the shop.  Today's effort: put rockers to chair legs, join the two sides of the chair and put a seat in.
Rather than put in more mortise and tenon practice, lammed together the rockers (barrel staves) to the leg bottoms with screws.
Next: the cross pieces.  Cross pieces that connect the two sides front and back, and connect the rockers.
Just some junk fir.  Pocket hole joinery on the cross pieces, simple screw-throughs on the rocker connection.
Next next: a seat.  Roughed out some ¾" ply and installed.
Now the FFF (Form Fit Function) Test:
Results:  A Successful Failure.
Seat height – maybe just about right, maybe just 3 – 4 cm too low.
Arm Rest height – 10 cm too low
Leg Rake Angle – too severe, must adjust to about half, say 8 degrees.
The Prof arrives at a propitious moment for a test sit and confirms my assessment.
We retire to the Penthouse Widow's Walk to sip tasty beverages and muse upon the lovely gloom cloaking The Bay.
Best Week In Years.